a bill clinton tweet
when i'm at work i cannot write so i'll post some nonsense nalang. so, this amused me today - bill clinton was calling out george w. bush about not being on twitter. here is a screenshot of the tweet on bill's twitter page: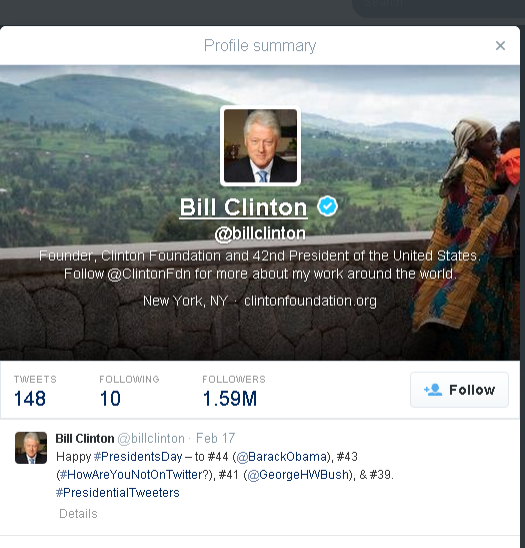 epic question - how are you not on twitter? lol.