assisi
Hello. I'd like to go abroad to distract myself from my serious thoughts for a while. Wanna come?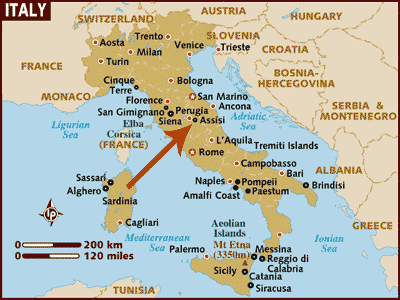 THIS is my (MOST) favorite place in the world. It's Assisi. Have you ever been to this place? I have, and it's a b-e-a-u-t-y! When I first clapped eyes on it, I swear I fell in love. 'Cause listen to this: Assisi. was. pink. It was pink. Can you believe it? It was pink! It was a very pretty shade of muted pink washed down even further with white and gray stones. I loved it. I think heaven should be pink. Don't you agree?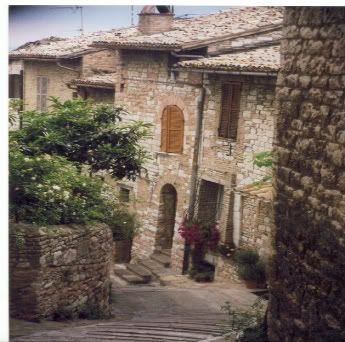 Let's walk and wander on and on and around and around Assisi for a day and a night. Tara? It'll be like - what was that movie? Before Sunset. Except that Before Sunset was set in Vienna. I've always wanted to go to Italy with friends and family. It would have been the greatest fun. It's still my dream to do it. One day, we shall go, eh? :D It'll be like a dream come true.
So that's it. Cheery thought for the day. :)