tucson, arizona 1/8/2011
Kurt came up with this youtube video dedicated to the victims of the January 8, 2011 Tucson, Arizona shooting. They featured the song "Imagine" originally by John Lennon, and while I share the lament, I actually don't agree with the message of the chosen song. But I get that it was meant to be a proposition for peace and I was moved by the gesture so I dedicate this simple space in my blog to those who perished in the shooting.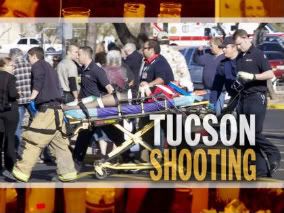 I'm very sorry for the tragedy. My prayers have gone out to you.
Yes, we will.