a first marriage
i've always thought that being president must be an unimaginably difficult job and that life is inherently messy and prone to loose ends and that marriage and love are beautiful but fragile. when taken in that context, it strikes me that the idea of a president being a good president and a good husband and a good father must really be quite an accomplishment.
and i always wonder about the hidden, the unspoken, and the untold. it seems impossible to assume that michelle and barack had never run into problems in their marriage. but how do they pull it off? how do they manage it really, with the whole world watching?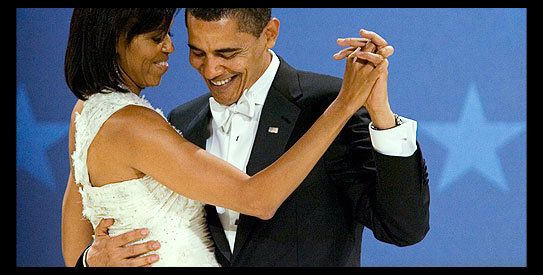 "If happy ever after did exist, I would still be holding you like this..."
i feel like they face such unspoken odds. don't they? i cross my fingers that they stay together and show the world an example of a marriage that's really first.